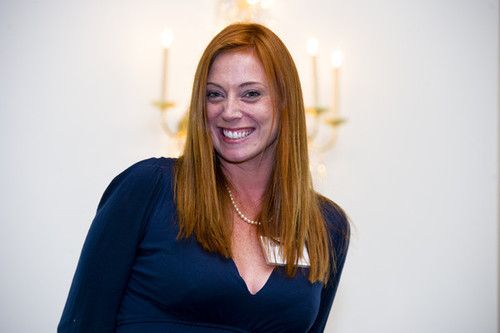 Recently, I wrote about the need to put things in perspective. Katie Meyler, founder of More Than Me, is a great example of a young woman, who put things in perspective and decided to make a positive change. Meyler, along with several other leaders of non-profit organizations, were honored at the New Jersey Monthly Seeds of Hope luncheon this past September. The event was a way for the community to give thanks to these great leaders who strive to make a difference in the world.
Growing up, Katie Meyler, thought she lived in a poor and struggling household. It wasn't until she was exposed to the poverty on a youth group trip to Central America that she realized she had the ability to help others in need. She became dedicated to helping the children she met on her trip and was inspired to help young girls in Liberia receive the education they deserved. Scared and unsure of how to start her non-profit, Meyler realized it wasn't about her anymore. There were children counting on her and that is why she named her foundationMore Than Me. To date, roughly 100 girls have been able to go to school because of Meyler's dedication.
Check out an article posted about the Seeds of Hope luncheon and be sure to take a look at Katie Meyler's website where you can meet some of the amazing kids she helps.
Seeds Of Hope Article: http://bernardsville-bedminster.patch.com/articles/more-than-me-founder
More Than Me: http://www.morethanme.org/index.html
Song of The Day: Miracles by J Ross Parrelli
Read More